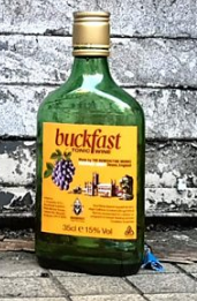 Shedding its associations with street crime and violence, Buckfast is now drunk in upmarket cocktail bars, trendy restaurants and hipster haunts.
BBC presenter Jaega Wise visited Glasgow to hear about this transformation, to find out what a wine produced by monks in Devon can tell us about modern Scotland.
Among others, she spoke to PHYVR project Principal Investigator Alistair Fraser, who discussed changing patterns of violence and street culture in Glasgow, as well as about the cultural connotations of this most controversial beverage.
You can listen to the programme here.