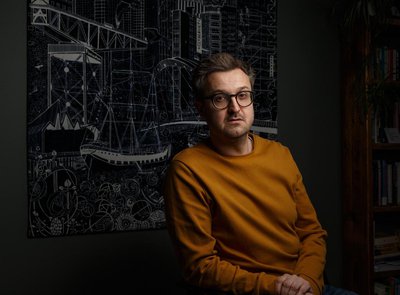 Neil Mackay's "Big Read" in the Sunday Herald on 20th February 2022 was an extended interview with Alistair Fraser, the PHYVR project Principal Investigator.
The piece began: "Our jails are full, it's mostly the poor and addicted behind bars, and violent crime is rising. What can Scotland do to make our country a safer and more just society? Neil Mackay speaks to one the nation's leading criminologists Dr Alistair Fraser to find out.
It might help to think of Dr Alistair Fraser and his team as mechanics. They lift the bonnet of the Scottish criminal justice system and poke around inside to work out if the engine is fit for purpose. They want to know how "just" this nation of ours really is in 2022, and their findings will make uncomfortable reading for the Scottish Government."
The full interview can be read here.